Easy Reader sind ein einfacher und unterhaltsamer Weg, Deutsch zu lernen. 2021 starten die beiden Reihen "Salzburger Momente" und "Salzburger Morde" auf dem Niveau A1 des Europäischen Referenzrahmens. Noch unbekannte Wörter werden direkt im Text in einer englischen Übersetzung angegeben.
Die Autorin Dr. Tanja Stroblmayr hat zehn Jahre lang in Salzburg gelebt. Sie hat Germanistik an der Universität Salzburg studiert und ist eine zertifizierte DAF/DAZ-Lehrerin.
The author Dr. Tanja Stroblmayr has lived for ten years in Salzburg. She has a University degree in German from the University of Salzburg and is a certified teacher for German as a foreign/second language.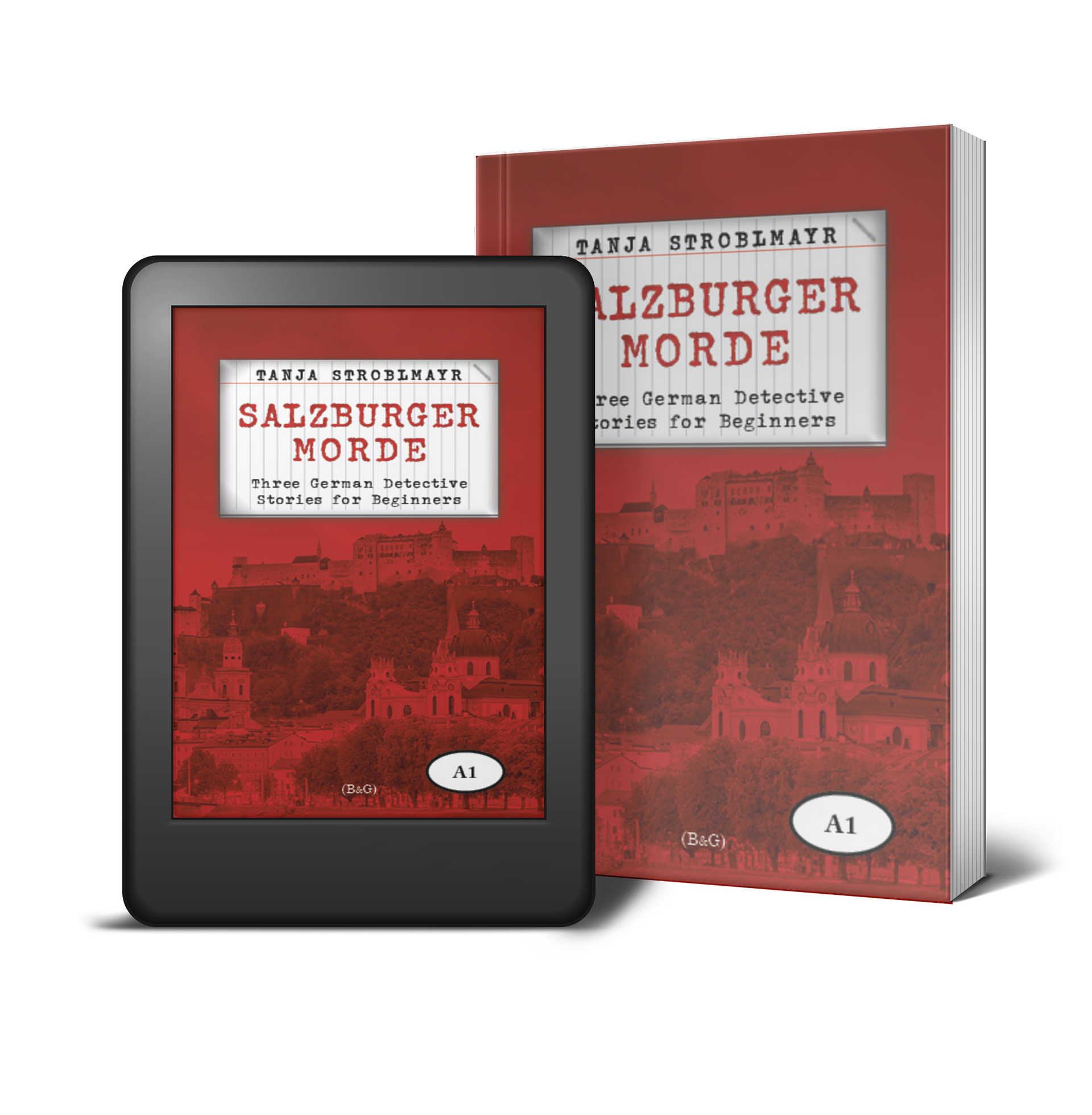 Evil lurks on the beautiful streets of Salzburg
But surely, as an avid learner of a difficult language like German, you are not easily daunted. Follow Austrian detectives, both professional and amateur, on their quest for justice and practice your German on the way.
The three detective stories in this book are aimed at beginners (A1 on the Common European Framework of Reference for Languages).

Das erste Kapitel von "Der Krampus-Mord" als YouTube-Video zum Mitlesen:

Do you have a few moments?
Than make them Salzburger moments. Learn German the fun way, with very short stories that fit in even the busiest of lives. Learn not only German, but get a glimpse into life in the beautiful Austrian city of Salzburg.
The twenty very short stories in this book are aimed at beginners.
Die Geschichte "Der Besuch des Nikolaus" als YouTube-Video zum Mitlesen:
Die Geschichte "Der Fiakerfahrer" als YouTube-Video zum Mitlesen:
Die Geschichte "Der Perchtenlauf" als YouTube-Video zum Mitlesen: